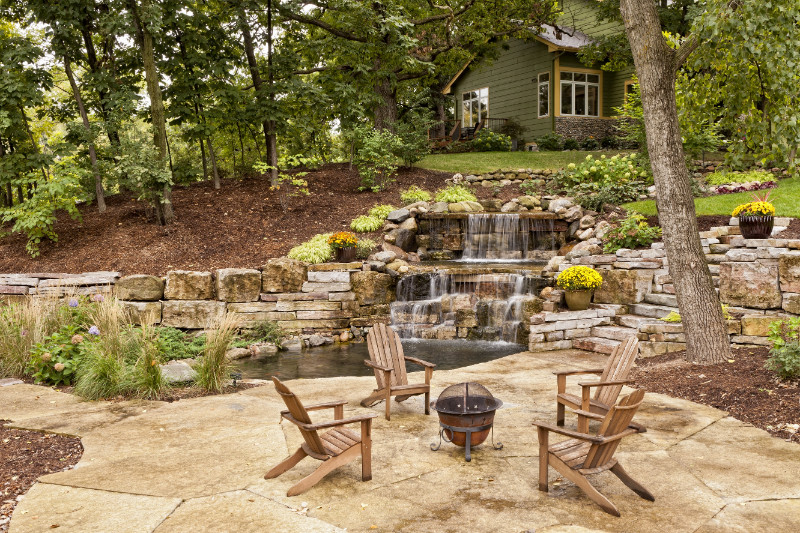 For many people, the pandemic has changed the idea of what "home" truly means. Indeed, spending more time at home has given us an opportunity to rethink our living spaces to allow us to enjoy the activities we love. Some have repurposed bonus rooms into arts and crafts studios, turned their living rooms into full-blown home theaters, or cleared out some extra space to use as a personal gym.
Others meanwhile, found themselves spending more time out in the patio or backyard, enjoying the fresh air, the refreshing breeze, and the scenic views. If you're looking to take the indoor-outdoor lifestyle to the next level, here a few outdoor amenities for you to consider: 
Rockwork
One of the latest trends in backyards is elaborate rockwork, perfect for giving your regular exteriors a more rugged, mountainous feel. It's a great way to source up your surroundings, and can even be used to increase privacy for your yard as well when used as a wall.
Gazebo
A classic gazebo is a brilliant addition to any exterior living area. These stylish, shaded structures will not just add a touch of elegance to your yard, they're very versatile too, and can be used to host gatherings, enjoying tasty meals, reading a book, and more. 
Fire pit
A fire pit can be the highlight of your backyard, as it can create a nice, cozy setting for social gatherings. With a fire pit, you and your family can huddle around a flickering flame while roasting marshmallows, exchanging ghost stories, or simply enjoying a nice evening under a starlit sky.
Yard decorations and ornaments
Similar to decorating a space inside the house, you can use yard art to enhance the appearance of your exterior spaces. If you have a patio that's visible from inside your home for example, using ornaments such as steel obelisks, wire spheres, or topiary frames can serve as a link between your interiors and exteriors. 
Tiki hut
Give your backyard a tropical island vibe by adding a tiki hut! This leafy shelter is the perfect addition if you're looking to inject more personality to your outdoor area, and can work as a bar, a poolside patio, an al fresco dining area, or whatever you want!  
Water features
Water features can spruce up your backyard, and can enhance other outdoor amenities like patios, gazebos, or summer kitchens. They can be as simple or as elaborate as you'd like, whether it's a fountain that can add a soothing, bubbling soundtrack to your outdoor relaxation time, or a small pond inhabited by fish and aquatic plants. 
Outdoor cinema
Having a spacious home theater is the dream for the average movie buff. You can take it a notch higher by setting up your very own theater right in your backyard! All you need is a projector, a sizable screen, and some comfortable chairs, blankets, and snack trays, and you're good to go. 
Searching for the finest Hopewell Township, NJ homes for sale? Work with us at David DePaola & Company Real Estate today to find the home of your dreams. Get in touch with us at 609.883.4161, or send an email to david(at)depaola(dotted)com